Airocide Technology - Powerful Purification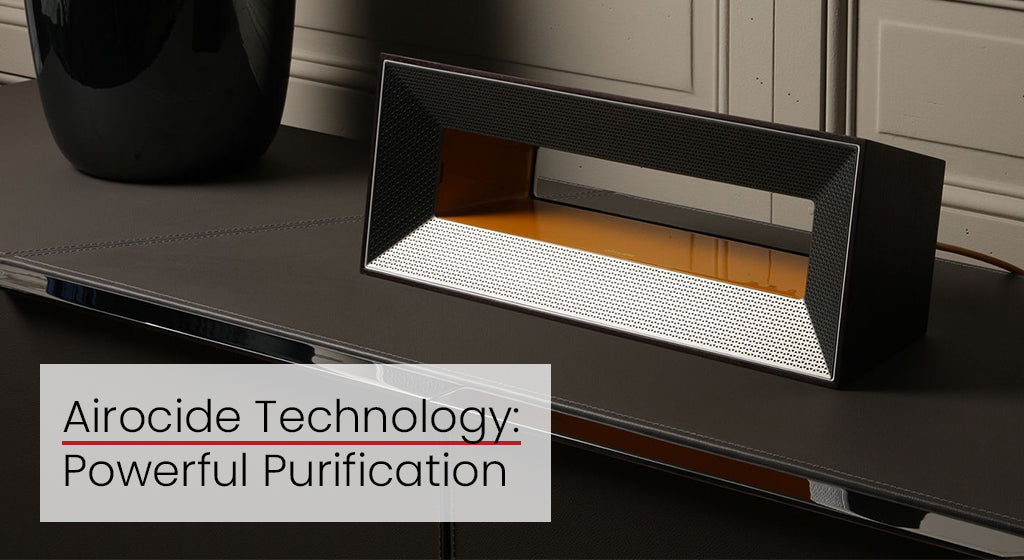 Airocide air purifiers provide clean, sanitized air to all the various spaces in your home. Protected against mold spores, bacteria, viruses, VOCs and even fine particulates - you, your family, and your friends can breathe easy in a home protected by Airocide. But what sets Airocide apart from, say, a HEPA filter, or any other kind of air purifier? It's in the patented technology that our units are built on - today we're going to show you what that technology can do for the safety of your air, and why it's a cut above common air purifiers. 
Astronomical Beginnings
NASA is responsible for the health and safety of some of the most intelligent, capable people on (and off) Earth. As part of their mission, astronauts on the International Space Station started growing food. However, that closed-off environment traps a certain volatile organic compound (VOC) produced naturally by plants - ethylene gas. Ethylene speeds spoilage, and can ruin food in storage - so NASA developed a solution that would remove VOCs from the air without producing emissions, including ozone (which aggressively attacks lung tissue). They created the technology that's used inside every Airocide unit - photocatalytic oxidation (PCO). 
Safe and Effective PCO
PCO is a technology that destroys harmful airborne organic particles. It doesn't just clear the air of VOCs, PCO also eliminates bacteria, viruses, mold spores, and any other unwanted organic particles in the air. And, it does so without producing any harmful emissions at all. Your unit creates no ozone, and no harmful chemicals - it only circulates pure air back into your space. 
Titanium for a Stronger Defense Against Viruses
It's all thanks to the reaction chamber inside every Airocide unit. Each one contains a catalyst bed containing titanium dioxide surrounded by unique UV lamps. The light from the lamps excites the catalyst, and harmful particles are destroyed by the reaction. In a recent study, the reaction between titanium nanoparticles and UV light was even shown to repeatedly inactivate a strain of human coronavirus. With proven effectiveness against bacteria and viruses, rest assured that the air in your space is safer with Airocide.
Discover for Yourself
Discover what PCO can do to protect your family - take a look at our products and find the one that's right for your space. The APS-1000 and the APS-1000XL are particularly well suited to destroying mold spores, bacteria, viruses, VOCs and even fine particulates in large spaces like living rooms, basements, hobby spaces, and more. Breathe easier in your own space, rely on Airocide.